Regular price
Sale price
3,520 円
Unit price
per
Sale
Sold out
"WASHI-TECH" is a natural material woven with 100% Washi, which is characterized by the unique texture and smooth feel. The material itself has antibacterial and deodorant properties that are ideal for handkerchiefs.
Shipping

Free shipping within Japan for orders over ¥15,000.
Shipping to Thailand is a flat rate of ¥2,500.
size

Approx. 40 x 40 cm (The size may vary slightly due to garment dye.)
Product details

Unclassified fiber(Washi) 100%
Country of origin: Japan
*The material may shrink slightly after washing due to the nature of the material.
*Please wash white items and colored items separately to avoid possible dye transfer.
*Do not tumble dry.
*Do not use fluorescent brighteners.
*Do not leave wet with sweat or water for a long time.
*Please dry in shade after washing.
*Use a press cloth when ironing.
View full details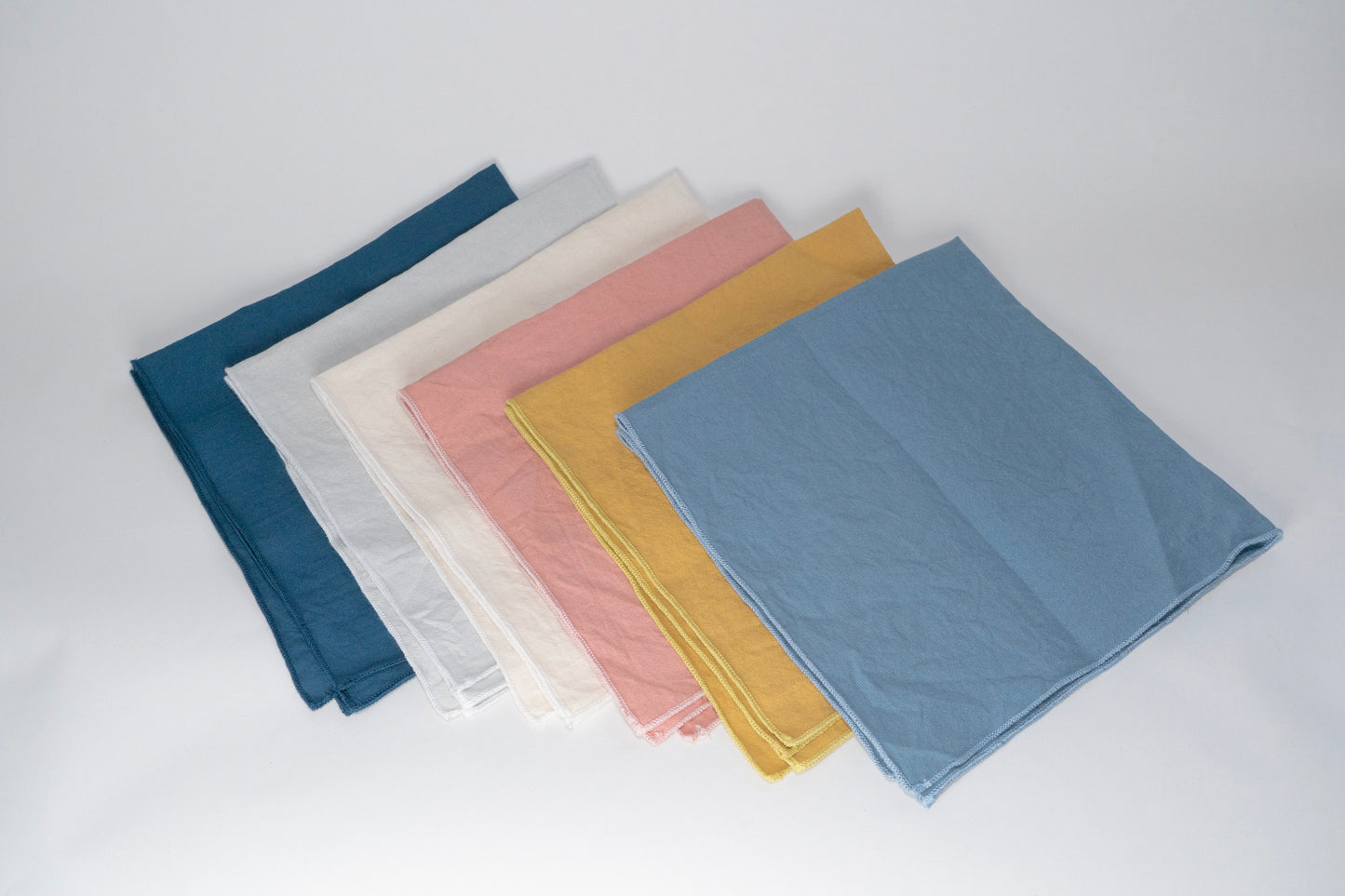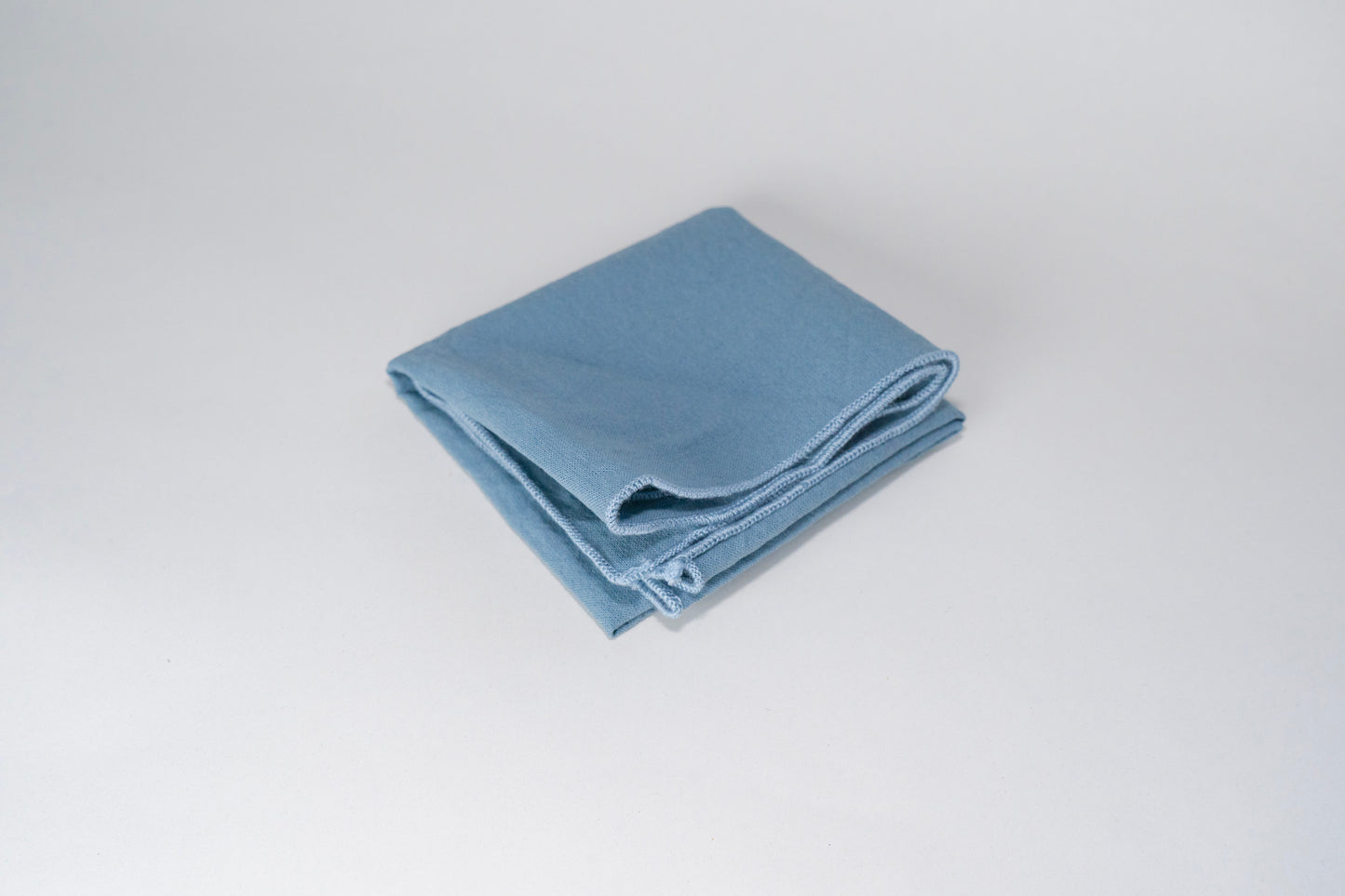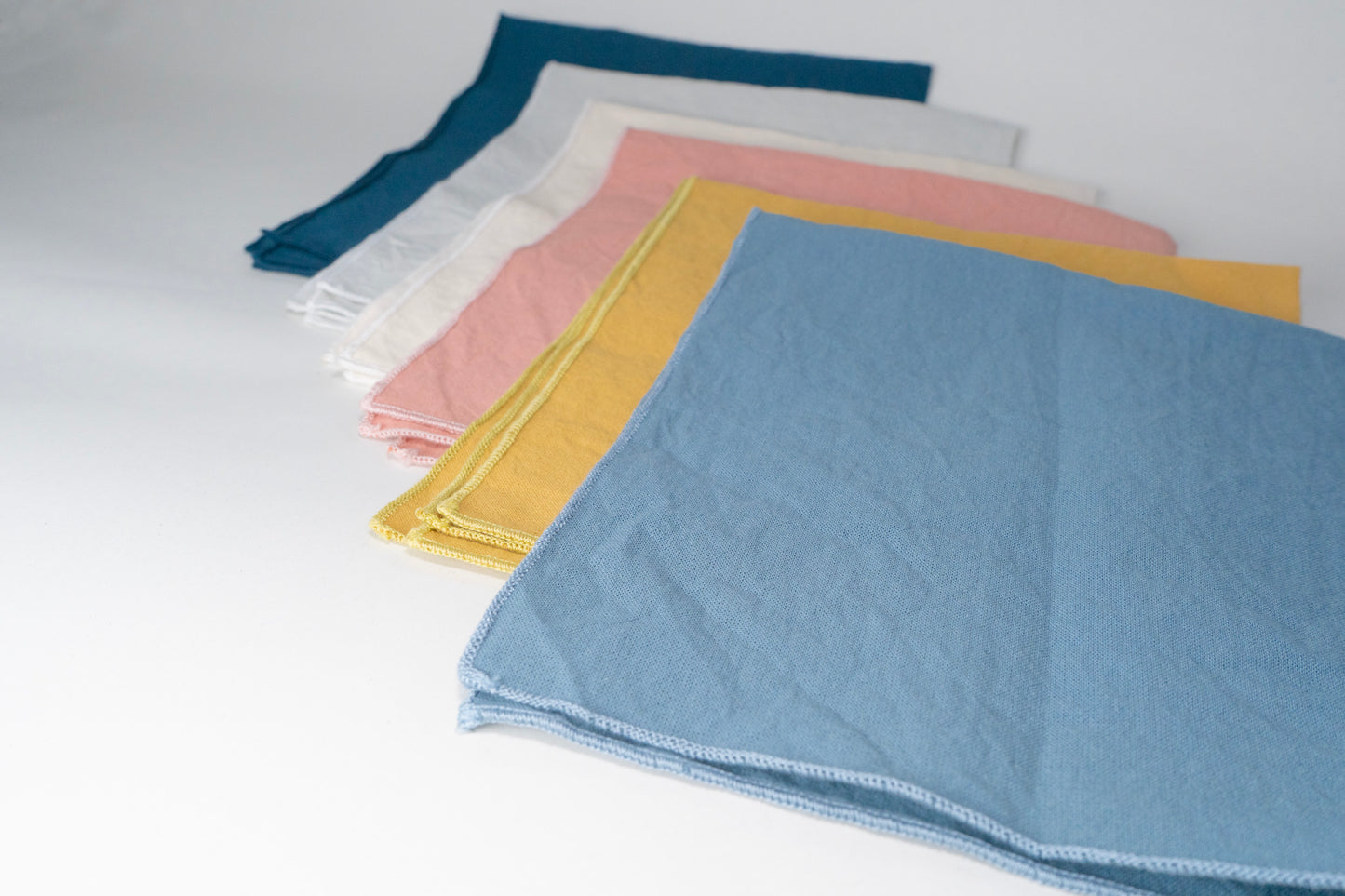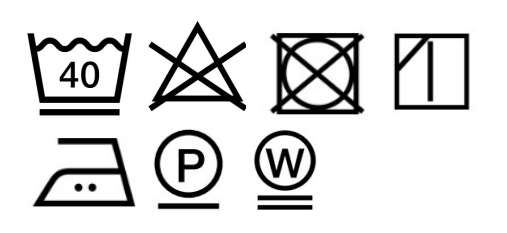 The natural antibacterial property, which is safe for the skin, suppresses bacterial growth that causes odor.
The item has a moist and smooth feel that is unique to Washi.
Washi also has antibacterial and deodorant properties that are ideal for handkerchiefs.
All six colors are dyed in Sumida-ku, Tokyo, using the traditional "Azuma-daki" technique.
"Azuma-daki" is a dyeing technique that revives the traditional method "Kama-ire" in the Edo period, in which colors extracted from plants are mixed and boiled slowly.
Because a small pot shaped like a Goemon bath is used, it requires significantly more time and labor of craftsmen.
However, this traditional technique is the only way to make the most of the gentleness of Washi, which is a natural material.
"When you touch it, you feel a sense of relief."
Feel the ancient time wearing the clothes with soft and somewhat nostalgic texture!
Recommended as a gift for a special person.